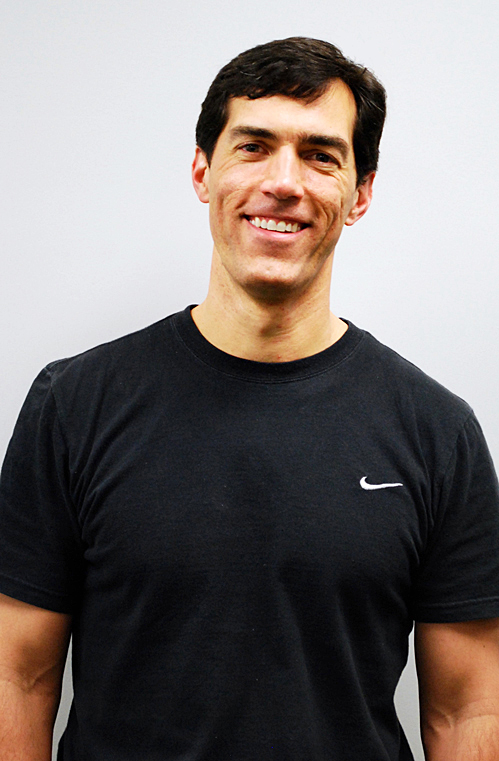 Rick Davis
Rick's passion for health and fitness began at the age of ten when he competed in his first cross country race. Since then, he has participated in a variety of races including twice competing in the JFK 50-mile ultramarathon.
Rick earned his Bachelor's degree in Health and Sport Science from Wake Forest University and his Masters in Exercise Physiology from Virginia Tech where he graduated with honors.  While at Virginia Tech, Rick completed internships in Cardiac Rehabilitation as well as in the Strength and Conditioning Department, working primarily with the men's and women's basketball teams. His Master's thesis was published in the American College of Sports Medicine Journal, and he also presented his research at the ACSM National Conference.
Rick's career in personal training began in 1991 during his undergraduate studies.  He has worked in various roles within the fitness industry over the past 25 years including commercial gym sales and management, country club fitness director, regional fitness director for a federal government contractor, as well as one to one and group personal training.
Rick works with a diverse clientele ranging from ages 8 to 85.  His experience includes coaching healthy individuals as well as participants requiring customized programs due to orthopedic limitations, heart disease, pregnancy, auto immune diseases, strokes, and diabetes.
Most recently, Rick opened Achieve Fitness Studio, a private personal training studio focusing on assisting clients achieve their health and fitness goals.
Meghan became certified as a personal trainer through National Academy of Sports Medicine in the spring of 2015 and has been a trainer with Achieve Fitness since fall of 2014.  She has been a member of the Achieve Fitness family since our opening in January 2013.  Meghan learned through her own personal training sessions that it is an investment of a lifetime. Meghan wants to share her positive experiences and teach people how to live healthier through exercise. She wants to help her clients achieve their fitness goals and most importantly, feel better.
Meghan is originally from Gaithersburg, MD and currently resides in Frederick County with her husband and two sons.  She has always valued the importance of an active lifestyle.  Meghan was a competitive swimmer and attended Florida State University on a swimming scholarship. She continues to enjoy being involved and living healthy by having participated in many 5ks, half marathon, and a triathlon. Currently, Meghan is playing competitive tennis in the USTA league.